Airbrite Polishing Service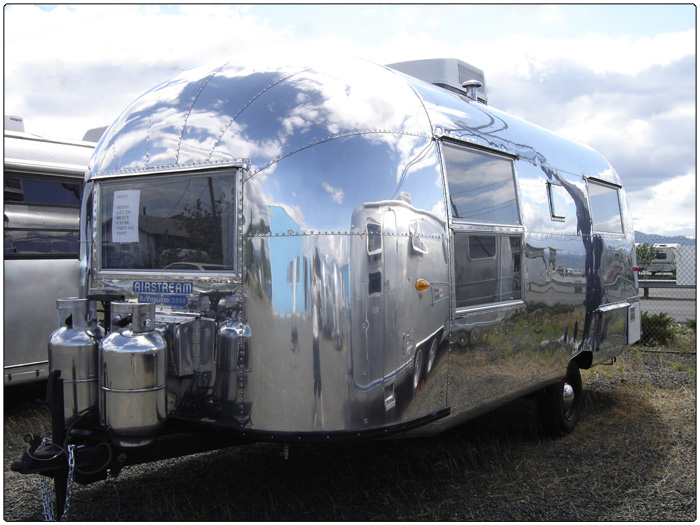 Airbrite polishing: Since we began ReVitalized Trailers, our customers have been most impressed with our ability to polish vintage aluminum trailers to a mirror like shine. We have now packaged our polishing into what we call our Airbrite polishing package and are putting it at the forefront of our business. The package includes the following...
We do all the prep work. (stripping, etc.)
We do not do any acid bathing.
We polish the skin with rotary drum polishing tools to a mirror like finish (5 step process).
We coat the bumper (if not aluminum) and tongue in Truck Bed Liner (similiar to Linex, Rhino).
We replace all the old exterior lights, bulbs and fixtures with new exact replica's (depending on year and model some lights are not made anymore)
New replica Airstream nameplates are installed (depending on year)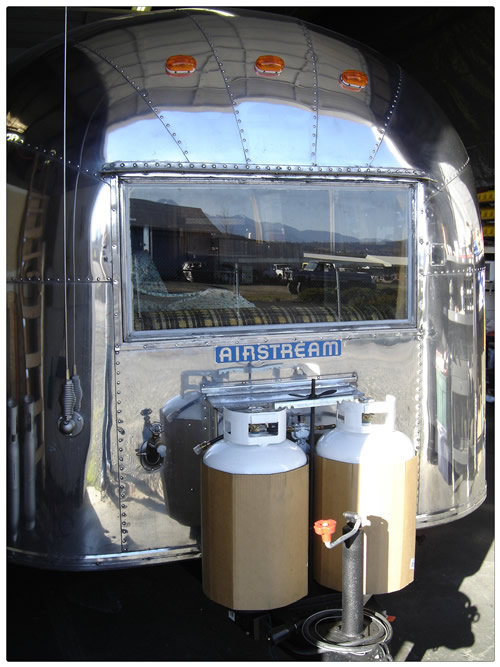 Prices: Please see our Pricing List.
Customer Must Agree To The Following Terms and Conditions of Polishing Services:
Customer acknowledges that the highly polished finish will vary from trailer to trailer, depending on type and grade of aluminum panels.
Customer agrees that pre-polish pictures can be taken of their trailer skin to establish existing conditions (dents, scratches, pitting, etc.) and they will be incorporated into the formal agreement.
Customer agrees to provide us with a accurate discription of trailer prior to drop off.
Customer agrees to give us, at least, four (4) weeks to polish the trailer, after drop-off date.
Upon concluding that we can polish the trailer, we will provide a written "Airbrite Polishing Work Order Agreement" to the customer for acceptance.
Payment: 50% upon acceptance of polishing agreement and 50% at time of pick-up.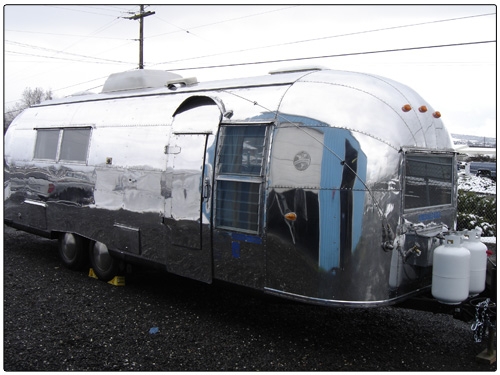 Would you like to have brand new polished LP tanks with your fresh polished Airstream?
Do you need a shipping quote?